Back to Blogs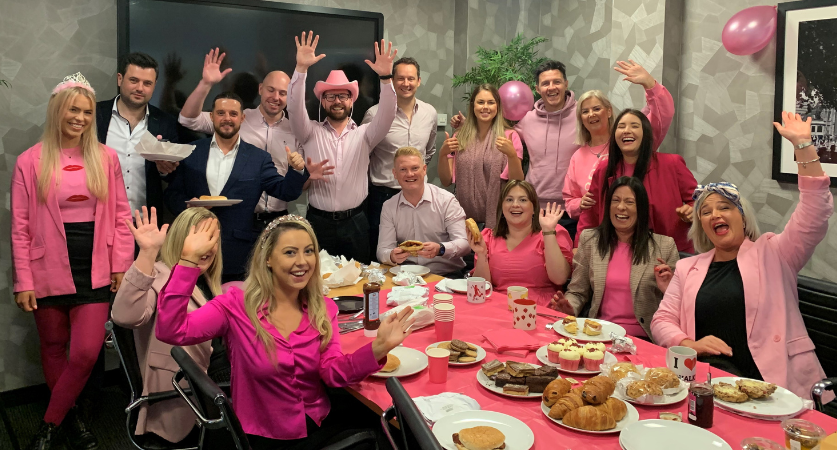 Join Vickerstock Today | Specialist Recruitment Consultants
​Work with a diverse team of Specialist Recruiters who care about people.
Based in the heart of Belfast City Centre, Vickerstock recruitment is a leading independent recruitment agency specialising in the supply of sector specific candidates to a wide range of businesses throughout Ireland, the UK and beyond.
​
​VIEW ALL LIVE RECRUITMENT CONSULTANT JOBS
​
Why Join Our Team?

​
Helping people achieve their aspirations through work
"This is our purpose as a company, this is my purpose as a leader and this is what I always go back to at times of decision and indecision. In order to be true to this I always like to understand what it is you are looking for. What are your motivators and drivers for your career? Intertwined with that then is what does that mean for the choices you want to be available for you in your life?" Darren McVicker- Director
_______
Team Testimonials
Welcoming, supportive and an amazing team to work with and be around: I have never felt so welcomed and supported. The team at Vickerstock are the best I have ever worked with. Since the first day I started I knew I was a part of the Vickerstock family. Environment and culture is second to none. Gemma McCann, Principal Recruitment Consultant - Source Indeed

Good prospects and excellent package potential for those with drive to succeed.All the facilities you need to do the role effectively are available for you to do well. Good team culture and nice professional city centre offices near local amenities. Social and team events - work hard, play hard. Good targeted inhouse training. A real culture towards improvement right across the board.Anonymous (Current Employee) - Source: Glassdoor
_______
​We would love to hear your story and tell you more about ours.
Contact Glenda in confidence via the contact form below or why not reach out on LinkedIn
​
​
​