Do you want to work with a fast-growing, City Centre, fun, friendly and professional team of specialists?
​
Based in the heart of Belfast City Centre, Vickerstock recruitment is a leading independent recruitment agency specialising in the supply of sector specific candidates to a wide range of businesses throughout Ireland, the UK and beyond.
Our core purpose at Vickerstock is, 'Helping people achieve their aspirations through work'and this is central to everything we do. It's about helping our clients find the talent they need to complete their projects. It's about helping our candidates take one move ahead in their careers. And it's about helping our teammates achieve their own individual career aspirations, whether that be learning a new skill, landing a new client or getting a promotion. It's great to work in a job that helps you realise your potential. It's even better when you can also help other people realise theirs.
There are 3 values/behaviours which we promote within our company, and that we use in helping people achieve their aspirations through work: Integrity, Knowledge and Hard Work.
When you choose a career at Vickerstock you are choosing to align yourself with our values, and become a highly skilled and specialist recruitment consultant in a specific market sector such as Engineering, Construction, IT, Agri-Food or Professional Services.
You will be trained and supported by our team of senior consultants and managers while also having the opportunity to develop your own communication style.
Vickerstock Employee Benefits
Birthday Leave: We don't work on our birthdays at Vickerstock

Mentorship: Experienced mentor to provide advice and support.

Flexible Working: We aim to provide a flexible working environment.

Training: Further your development and learn new skills with a range of certified courses.

Giving Back: Charity and community initiatives.
​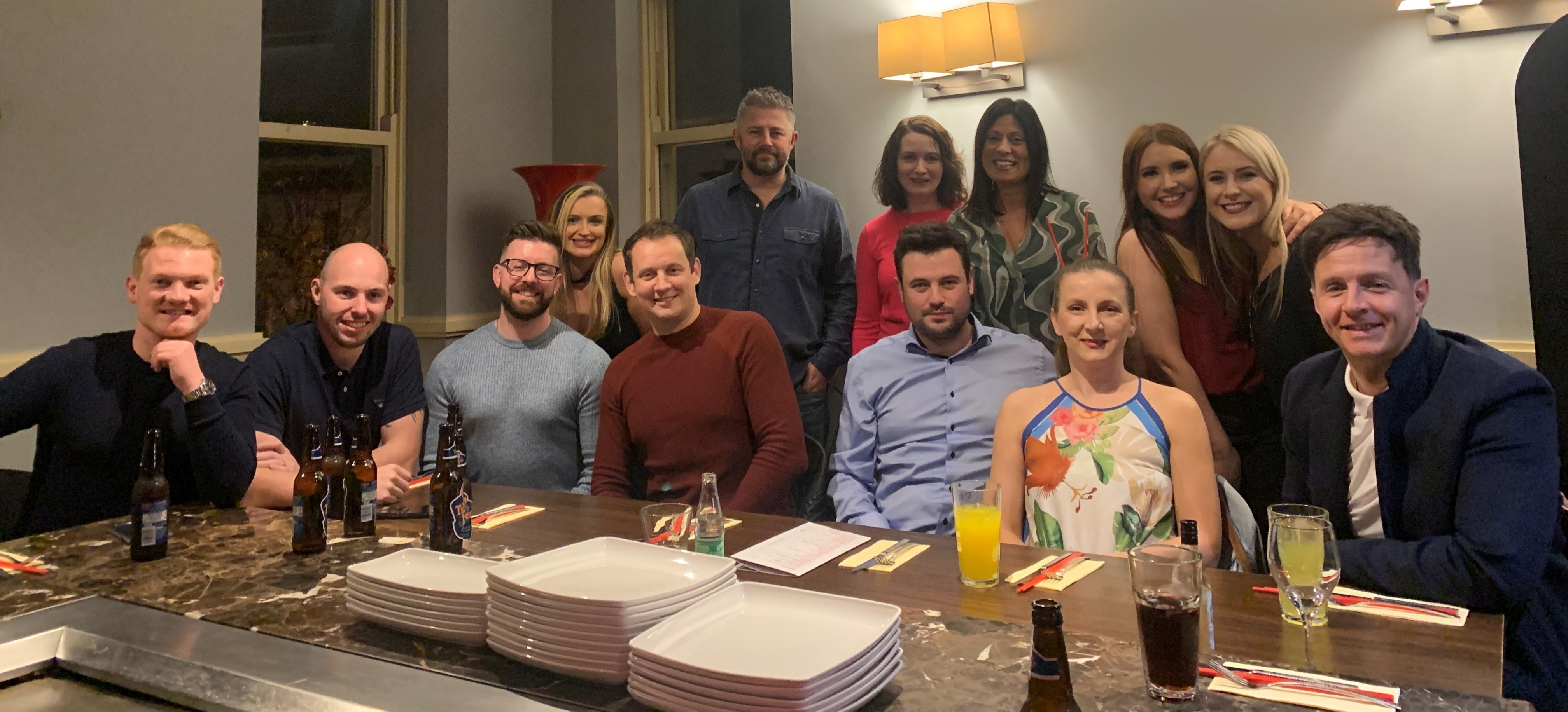 ​It isn't all work at Vickerstock!
The team at Vickerstock always enjoy giving back to the community and enjoying ourselves in the process. Most recently Vickerstock's Brian Mitchell, Jamie Harper, Warren Watson and Shaunagh Devlin were delighted to attend Antrim GAA Handball Development Fundraiser Golf Day at Dunmurry Golf Club. All funds raised were put towards introducing handball facilities into local schools across Northern Ireland.
​