Back to Blogs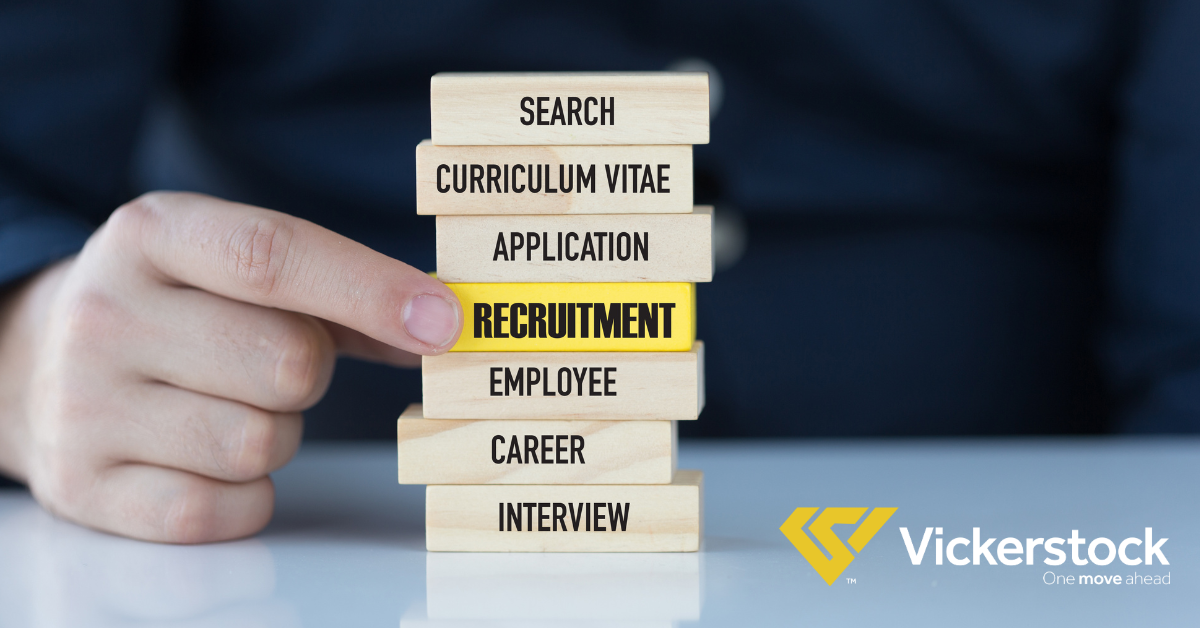 Candidates: Why use a recruitment agency?
​There are many pathways to utilize when making a new career move, you can be promoted internally, referred to a company by a current employee, apply directly or work alongside a recruitment agency.
All of the above are positive steps, however if we were to tell you the quickest, less stressful and thorough process, we would suggest using a recruitment agency, but let us tell you exactly why.
What is a recruitment agency?
A recruitment agency is an outside firm who are hired to source talent appropriate to the needs of an organisation or help job seekers find a new role.
What are the advantages of using a recruitment agency?
There are many benefits associated with using a recruitment agency to take the next step in your career:
Confidentiality
When you are seeking new employment, it is the upmost importance that your job search is kept confidential to prevent feedback to your current workplace. At Vickerstock all our applications are kept anonymous until interview stage and confidentiality is enacted throughout. GDPR compliance is also followed throughout so your data and information are always kept secured.
We do all the background work so you don't have to.
During your search for employment, we understand you have other responsibilities: the current job you are in, looking after a family and going about your day-to-day life. Therefore, we take out the stress of this process over the phone. Our specialists will consult with you on your career and salary expectations; desired location and other factors that are important to you. Our specialist consultants will also offer you guided advice should you be unsure of your next career move.
We negotiate for you
At Vickerstock our specialist consultants act on your behalf throughout the process. If you have never been in a situation of negotiating your salary, we can understand that this can be challenging. Therefore, we will do this for you and strive to get you the best outcome in this next chapter of your career.
The ability to spot transferable knowledge / Skills
A recruiters ability to identify transferable skills is a benefit for candidates because it expands the range of job opportunities available to them. By highlighting a candidates transferable skills, recruiters can show that they have the potential to succeed in roles that they may not have considered before. This can lead to greater job satisfaction and career growth opportunities.
Additionally, transferable skills can make a candidate more valuable to potential employers. Employers are often looking for candidates who can bring a range of skills and experiences to a role, and transferable skills can demonstrate a candidate's ability to adapt and thrive in new environments.
Finally, emphasizing transferable skills can help candidates stand out in a competitive job market. By highlighting their broad range of skills and experiences, candidates can differentiate themselves from other applicants who may have more specialised backgrounds. This can lead to more job offers and negotiating power in salary and benefits packages.
Industry expertise - let our specialists use their skills to help you
Many recruitment agencies specialise in certain industries, for Vickerstock that is Engineering & Manufacturing, Construction, Environmental, Health & Safety, Food Manufacturing/FMCG, Professional Services and Temporary. Our consultants have a deep understanding of the skills, qualifications, and job requirements needed for these fields. This expertise can help candidates find jobs that are a good fit for their skills and experience.
Overall, using a recruitment agency can help candidates find a job more quickly and efficiently, while also providing them with valuable support and expertise throughout the job search process. If you wish to confidentially send through your CV please do so by completing the below form or contacting us directly on info@vickerstock.com / Belfast: 028 90 313 720 \ Dublin: 01 526 7473
​
​