Back to Blogs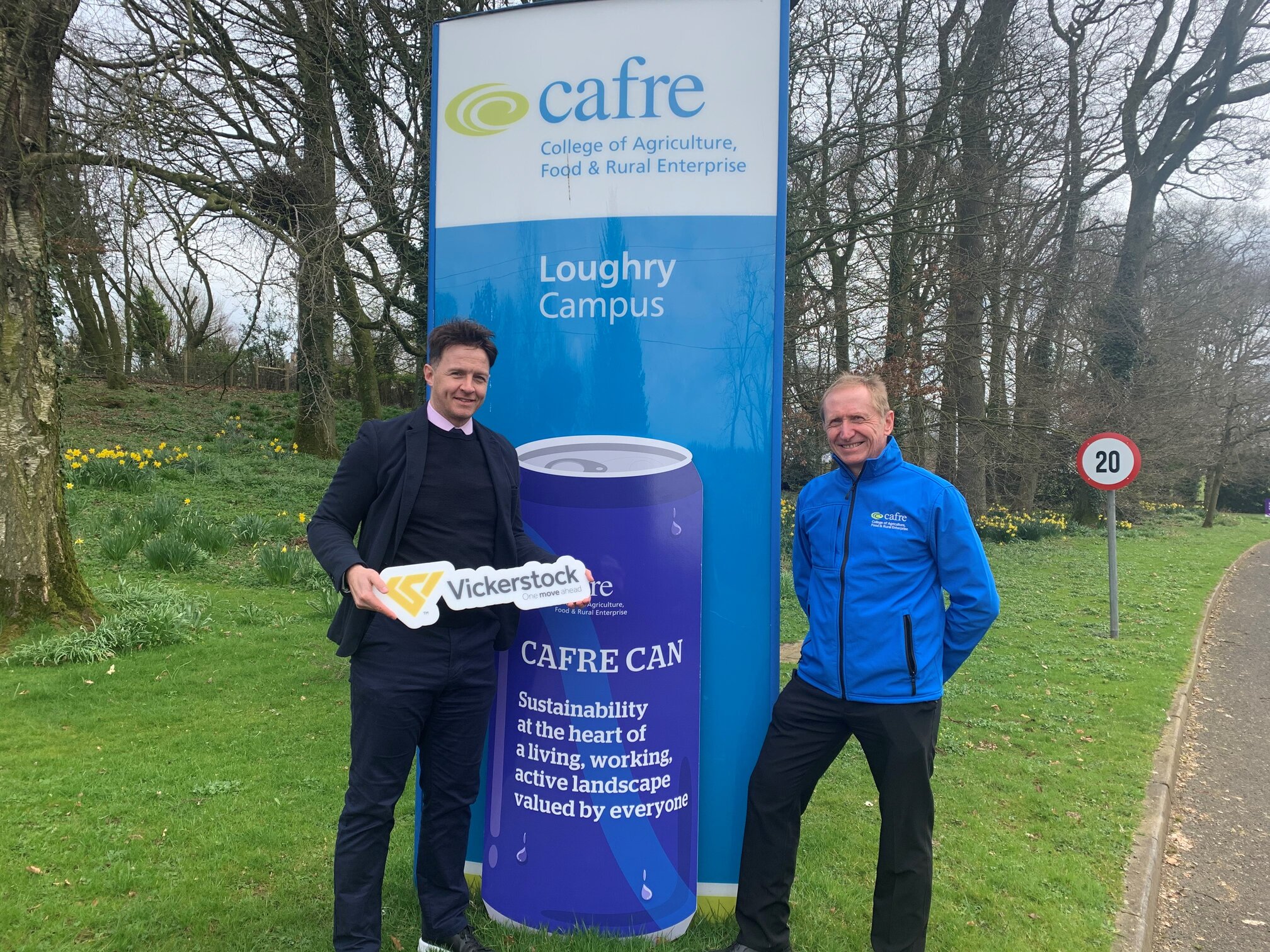 Vickerstock Announce Partnership with CAFRE
Vickerstock is delighted to hear that Environment Minister for Northern Ireland, Edwin Poots, has welcomed our new partnership with CAFRE, Northern Ireland's College of Agriculture, Food and Rural Enterprise. Vickerstock will sponsor four students in their certificate in packaging materials as part of their Diploma in Packaging Technology.
Demand for packaging technologists is increasing in preparation for April 2022, when the Plastic Packaging Tax (PPT) comes into effect in Great Britain and Northern Ireland. The Plastic Packaging Tax applies to plastic packaging produced in, or imported into, the UK, but will not apply to any plastic packaging which contains at least 30% recycled plastic, or any packaging which is not predominantly plastic by waste. This means large packaging manufacturers are looking for more sustainable alternatives in their production.
Recognizing the growing demand for skilled packaging technologists, Vickerstock Recruitment is keen to invest in the future experts of this area, sponsoring four students towards their diploma in CAFRE's Packaging Technology course.
CAFRE, Northern Irelands College of Agriculture, Food and Rural Enterprise, is the only college on the island of Ireland that offers the Diploma in Packaging Technology. It is internationally recognized as the premier qualification for packaging professionals and provides young professionals with the knowledge and skills required in a very large, diverse, and important industry.

Paul Muir, Vickerstock's specialist recruiter in the FMCG/Agri-Food sector has worked closely with CAFRE College through recruitment seminars and CV workshops,
"This partnership with CAFRE fits with the wider vision of our company to promote and encourage career opportunity and entry into one of Ireland's most important sectors, we hope that this will provide another stepping stone in career development, the future success of the students and benefits to the industry as a whole."
Environment Minister Edwin Poots has also welcomed this new partnership,
"It is unacceptable that far too much plastic ends up as pollution in our environment or waste in our landfills. It's time to rethink how we produce plastic packaging and also how we can keep plastic in use for as long as possible by repeatedly recycling and reusing it," said Minister Poots. These future packaging technologists can play a very important role in developing the circular economy in Northern Ireland and encouraging the use of recycled material"
Ron Gardiner, Senior Packaging Technologist at CAFRE said:
"I welcome the investment from Vickerstock to support CAFRE students to achieve a Packaging Technology qualification. This will help to ensure that the agri-food and packaging sectors have access to graduates with both the knowledge and skills required to address the challenges and opportunities presented by legislative change and consumer preferences."
Vickerstock Recruitment looks forward to this positive collaboration with CAFRE College and the future talent for Packaging Technology.
If you would like to recieve further information on our current live FMCG & Agri Food vacancies please contact Paul Muir on 02890 313720 or send an email to paulm@vickerstock.co.uk
​
​