Back to Blogs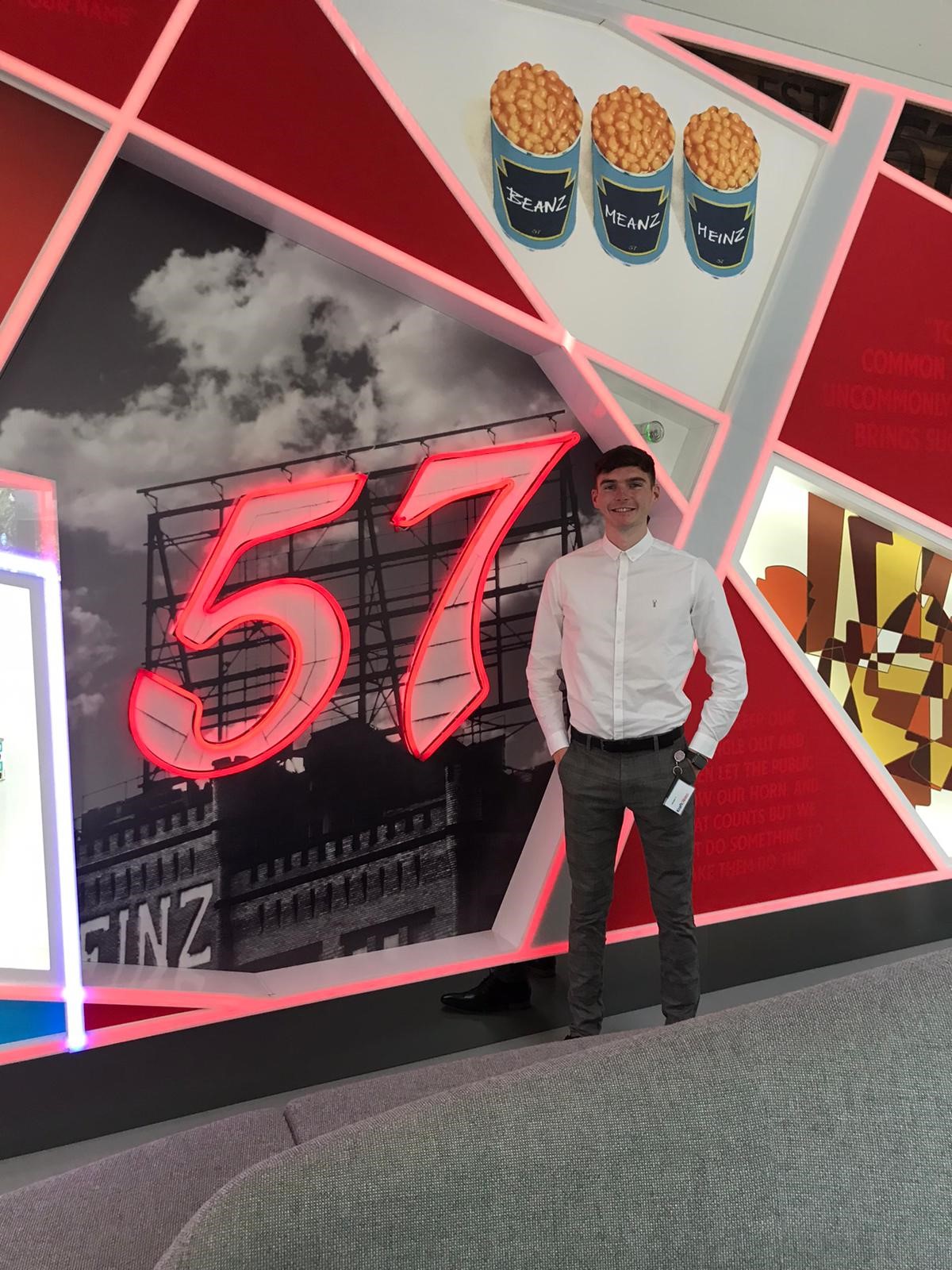 Sponsored Packaging Technologist Student Lands Job with Heinz
Co.Derry graduate Matthew, moves to the Netherlands for a job with Heinz 57
Congratulations to Magherafelt graduate Matthew McIvor who recently graduated from the College of Agriculture Food and Rural Enterprise (CAFRE) with a first-class honours degree in Food Business Management.
Matthew completed a project in packaging technology sponsored by Vickerstockwhich gained him an internationally recognised packaging award from the Institute of Materials Minerals & Mining. This award and his keen interest in packaging led Matthew to being awarded a job as a Packaging Technologist for the Heinz Company at the 57 building in Nijmegen.
The 57 Building is Heinz's state of the art Innovation centre. The Heinz 57 building is a vibrant, energetic, professional R&D centre that drives high levels of innovation, collaboration and knowledge sharing. In addition, the 'HIC' is seen as a magnet for high-calibre recruits, as well as international staff. Matthew is more than excited to start this exciting new adventure.
"I am beyond honoured and thrilled to be joining the Kraft Heinz company as a packaging Technologist from 1stof September in the Netherlands. I look forward to continuing my packaging Career with this iconic global organisation within the 57 innovation centre! I am excited to meet the team and start this new chapter in my food career. I would like to thank Vickerstock for their sponsorship and support throughout my final year studies with the addition of my packaging award"
The team at Vickerstock would like to wish Matthew all the success in his new packaging venture.
​