Back to Blogs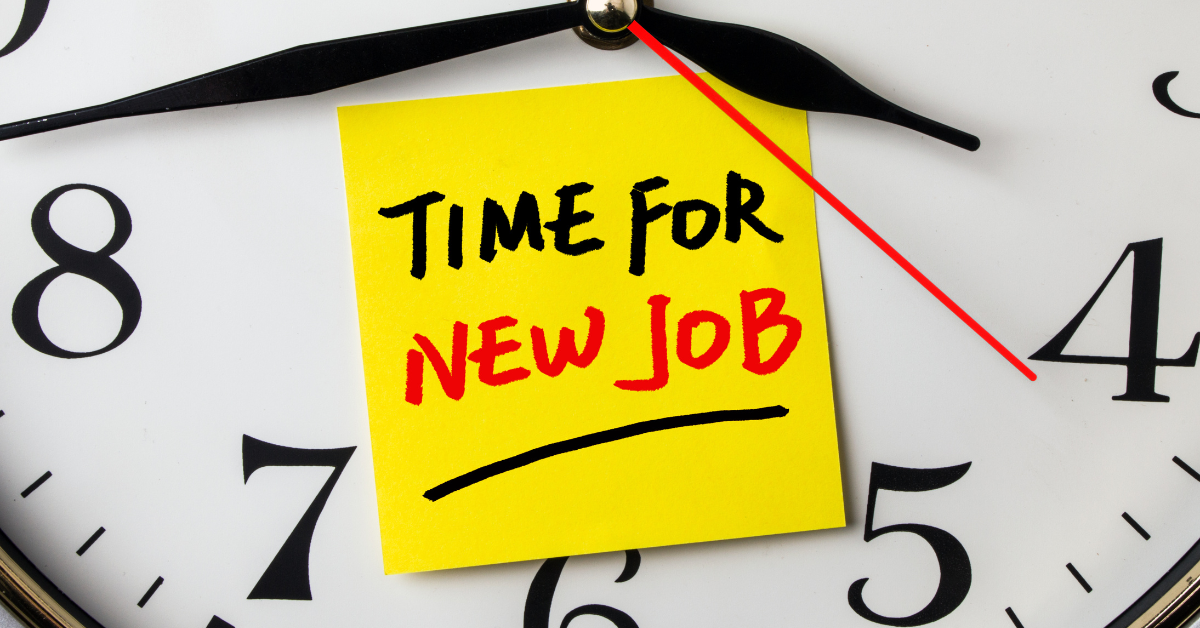 Time for a New Job? Here is how Vickerstock can help you!
​Deciding to change jobs can be a difficult decision to make. There are so many things to take into consideration and often it's hard to know where to start.
Sometimes it's a simple choice as you approach the end of a contract, but often we come across candidates who have debated over the decision for quite some time. Maybe there's a member of staff making life difficult, maybe your role isn't the job it was supposed to be or maybe you just aren't getting the opportunity to grow and progress. Whatever your reasons, at Vickerstock we understand that deciding to make a move is not a decision anyone takes lightly.
But before you start applying for every job that looks like you might have enough experience for, we have a couple of pointers that we find can make the job hunting process a little easier.
Firstly, get to know your recruitment consultant. With every new candidate, we make sure we spend time getting to know them. We want to know why your last role didn't work out, what you're hoping for in a new role, and the type of organisation you want to join. We want to know where you see yourself in five years so we can help you get there. Our process means that we will only ever put you forward for the most relevant roles and increases your chances of securing the right role.
Secondly, you need to look at your CV. For each role you apply to, you need to tailor your CV to the specifics of the job description. While this might sound like a lot of hard work, lining up your experience with the duties of the role you are applying for makes it much easier to identify you as a strong candidate for the role. For each of our candidates, we will always call and discuss any new roles before submitting your CV, but we will also discuss any additional points we feel you could add and give you pointers on any changes that we feel could increase your chances. We'll take the time to ensure you get your CV right.
Finally, come the interview and offer stage. For several reasons, interviews can often be a very daunting experience. Maybe it's been a while or maybe you're not sure on the best way to answer questions. The best advice we can offer here is to be prepared. Whatever the type of interview you face, there are a couple of things you need to know:
The company you are interviewing for

The job description inside out

You need to be able to articulate your experience well to detail how it fits the role you are interviewing for
For all our candidates we take the time to talk you through the process ensuring you know what to expect when you arrive at the interview. Whether you're facing a competency-based interview, practical interview, etc. we will always make sure that you go in fully prepared. And when we find you that ideal job, we'll work with you to ensure you get the best package available in line with current industry standards and your expectations.
Finding a new job is not a quick process, but taking the time to get to know your recruitment consultant will mean you have someone fighting your corner, someone who knows your expectations, and who works with you to ensure that your next job is a better one.
Each of our consultants is sector-specific so they can dedicate the necessary time to each candidate to find them the right role. So whether you're an engineer looking for a new challenge or an accountant looking for a new organisation, at Vickerstock you'll have one point of contact who then works within the wider team to get you the best position on the market.
For a confidential discussion about your career or to find out more about the local job market, contact the team at Vickerstock today on 028 9031 3720 or email info@vickerstock.com