Back to Blogs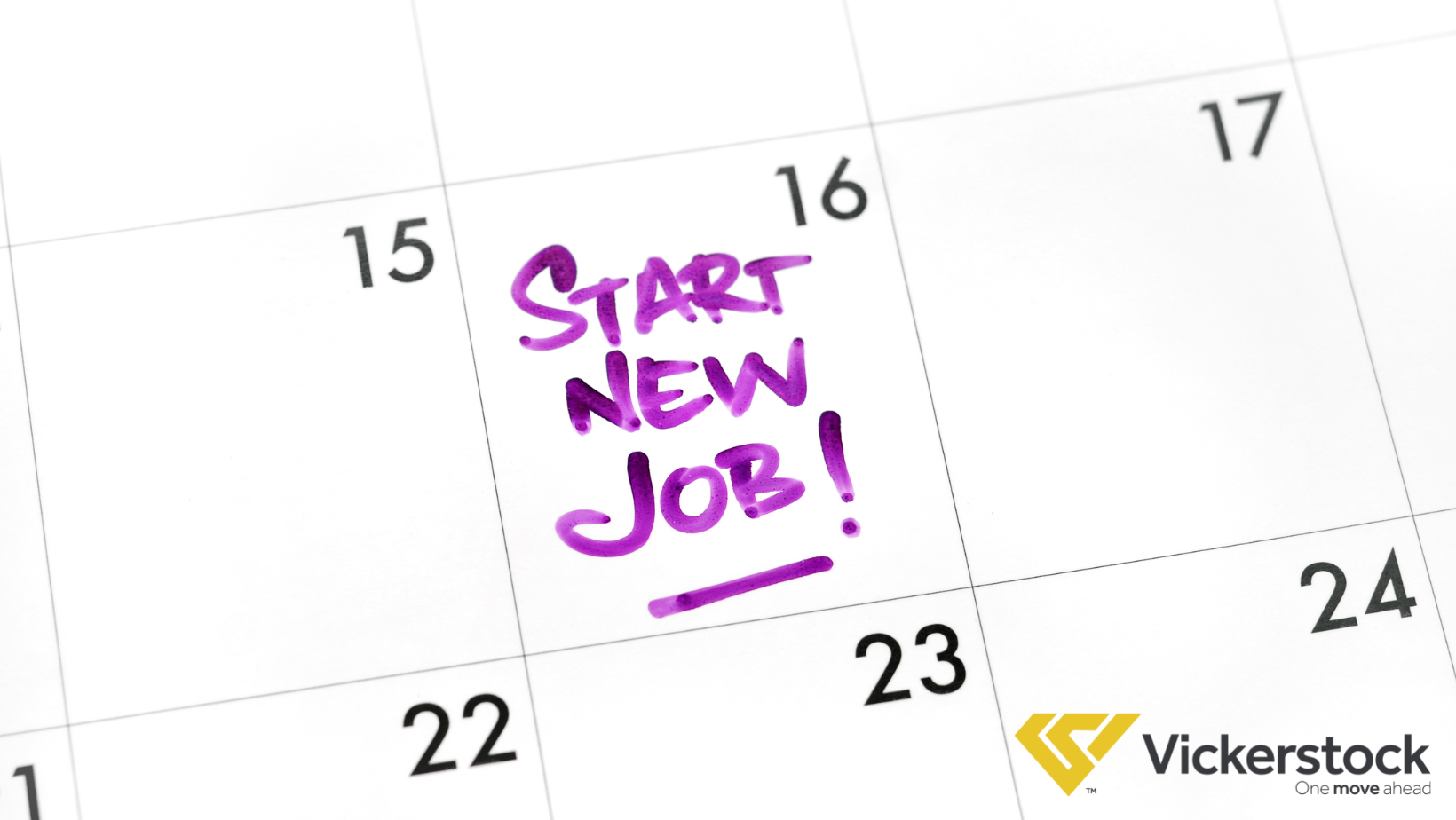 Preparing for your first day
​Firstly, a big congratulations on your new job. Whether ourselves at Vickerstock were able to assist with this placement or another agency, we want to prepare you for that all important first day.
Feeling nervous or anxious is a completely normal feeling, it's a new start, new environment, new responsibilities, and new people but this is what makes it exciting. Whilst every workplace is different, we want to provide you with some hints and tips so ease some of those anxious feelings and help your first day go as smooth as possible.
Prepare and plan for your commute
Due to the significant increases in fuel prices, many have already researched their commute before actually accepting a job. However, if you are working within the temporary division, this information could be provided less than 24 hours in advance, therefore preparation is key. Preparing for your commute will enable you to feel more relaxed, allows you to arrive on time and if you are taking public transport - knowing which bus/train to get and its arrival time. It is always a good idea to leave home earlier on your first day so you can determine traffic and give yourself additional time should you get lost. It is also important to note that not all companies have staff parking, therefore leaving early will allow you to find car parking and give yourself time to walk to your location.
Name and contact number on arrival
So you have arrived on time at the office building/ On-site of your new job, but who do you contact? Knowing the name and contact number of your point of contact, whether that's your manager or HR personnel, will give you peace of mind on arrival. Hopefully this is something your new employer has provided you with in advance and if not, it is never a bad idea to email your contact/recruiter seeking this information.
Bring a packed lunch/snacks
Picture this, it's your first day, its lunch time, you didn't bring a pack lunch, you don't access to a car and there isn't a shop nearby. It happens to the best of us. Until you know what you have access to over your lunch break whether it's a café or a shop, always bring a packed lunch and snacks to ensure you are never stuck. Better still, if a colleague invites you to lunch, accept, what a better way to get to know your colleagues and build relationships.
Never be afraid to ask questions.
Whether you are moving into a position you are already experienced in or starting something completely new, it is important to ask questions. You are joining a new environment, new surroundings and new systems; therefore, questions are inevitable and demonstrates your willingness to learn. Also asking them in the moment it arises is always the best technique to learn and retain, or you can make a note of the questions and arrange an appropriate time to discuss these points with HR or with your manager. No question is silly question!
Overall start your day with a positive mind set, be friendly, prepare to learn, prepare to ask questions, prepare to not know everything and prepare to be yourself. It is important to remember that your employer hired you because they felt that you were right for the job.
We hope that knowing some of these hints and tips in advance of your first day will allow you to feel more relaxed and prepared. Never hesitate to pick up the phone in advance and speak to your recruitment consultant should you have any further questions or queries. Finally, good luck and enjoy 😊