Back to Blogs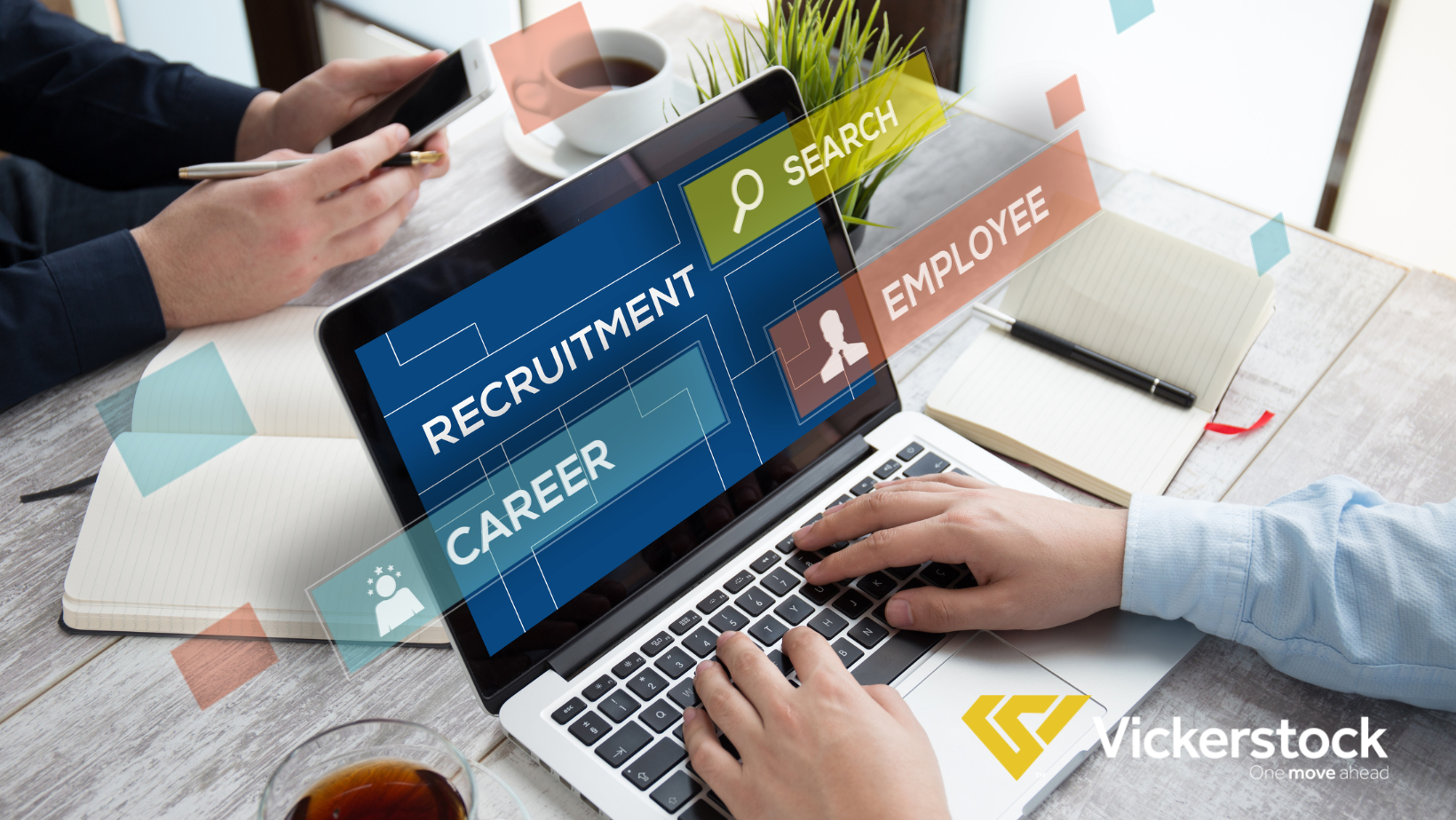 Thinking about a career in recruitment but unsure where to start?
​So firstly, let us start off by saying that there is no specific education/career path that is required to become a recruiter. So where to start is completely down to you.
Yes of course it goes without saying that if you are applying for a principal or senior role, you will need to present a level of experience within recruitment, some sectors do require more years of experience than others.
However here at Vickerstock, we always seek to learn about the person, their strengths, their passions, and of course what motivates them behind becoming a recruiter.
From the beginning of 2022, Vickerstock has brought on board three trainee recruiters who came with a drive and hunger to learn the ropes of recruitment. When joining as a trainee, you would undertake our thorough onboarding program which is mentored by our internal Talent Acquisition Manager, Glenda Reddington who also goes above and beyond to share her own expertise in the industry. Our con
Nicole Barr started with Vickerstock in June 2022 as a trainee recruiter,
"Coming from a non-recruitment background, I must say it was daunting. I think anyone from the outside looking in would feel the same way. As soon as I met the team, I knew this was the right place for me and my career, from the in-depth and ongoing training and mentorship, the wealth of knowledge and support I have received from my colleagues has been amazing. The atmosphere and inclusive office environment are unbelievable, you will be given unwavering support both at work and outside in achieving your goals. Recruitment is extremely challenging but if you have the Vickerstock team behind you, a place where everyone lifts you up and wants the best for you, you will no doubt succeed. I can honestly say I have never worked somewhere like it, I am extremely grateful to everyone on the Vickerstock team and proud to be a part of it".
Glenda Reddington, Vickerstock's Talent Acquisition Manager states,
"As Talent Acquisition Manager the most important part of my role is to nurture new talent. We pride ourselves in the significant investment in our Trainee recruiter program that is given to all new consultants with ongoing mentorship for success. Not everyone has experience in recruitment, but we all have experience within us. Let us help you to discover and unlock your recruitment potential."
To give you a better insight, please see below Vickerstock's recruitment structure and the progression opportunities we offer from Trainee to Principle:
Trainee Recruiter: 0 Experience

Associate Recruiter: 6 months to 1 years experience

Recruitment Consultant: 1 year + Experience

Senior Recruitment Consultant: 2 – 3 years experience

Principal Recruitment Consultant: 4 years +
If you would like to kick start your career as a recruiter with Vickerstock or come through as an experienced recruiter to join our rapidly expanding team, contact our Talent Acquisition Manager, Glenda Reddington who can chat with you with complete confidence on the current opportunities available at Vickerstock, g.reddington@vickerstock.com / Direct Line: : 02890 024668