Back to Blogs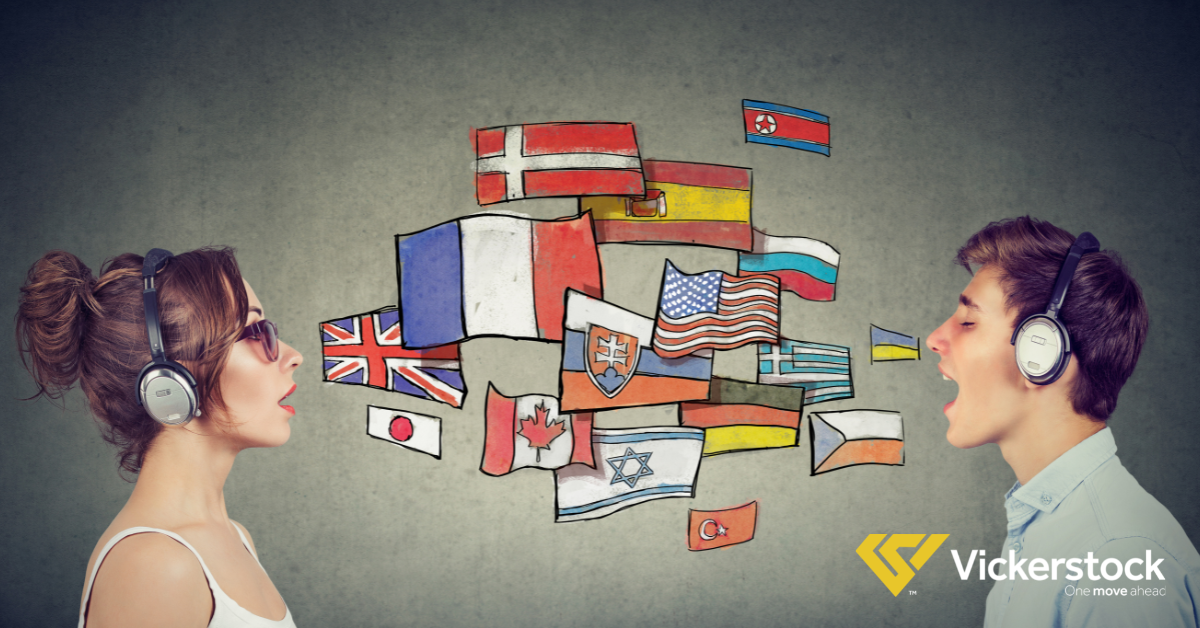 ​The demand for bilingual employees in Northern Ireland increases
​The demand for bilingual employees in Northern Ireland increases
Over the last number of years, Vickerstock have seen a significant rise in the request for bilingual and multilingual candidates.
The recruitment of qualified bilingual and multilingual candidates is not always an easy process as they are notoriously difficult to find. Vickerstock therefore, tailor our marketing strategies and utilise our database to seek out suitable candidates to meet our client's needs.
We recently caught up with Brett Martin to get an insight into their growing demand for bilingual employees and we hear from a recent bilingual candidate, Amber, who Vickerstock recently placed with them.
Within Brett Martins Commercial team, they have team members who can speak more than one language, which both enhances the workplace and improves team dynamics within the business. Their bilingual and multilingual staff can reach a more diverse audience and customer base for the business. Their team consists of English, French, German, Italian, Spanish and Portuguese spoken languages, which allows Brett Martin to liaise with their customer base worldwide from Australia, Europe, UK & Ireland, South America and many more regions.
Brett Martin
Our people are the force behind Brett Martin and their vast experience across both multilingual and functions within our business drives this team to meet the ever-changing needs of our customers' expectations.
We have been liaising with Mary Quinn from Vickerstock who has gone above and beyond for Brett Martin in recruiting bilingual candidates for our Team with our most recent recruit Amber Watkins who currently looks after the German and Spanish market within our team.
Please find below what Amber has to say since joining Brett Martin:
"Having studied German and Spanish at university, it was hugely important to me to find a position where I could utilise and further develop the language skills, which I had dedicated so much time, and energy into learning. This was more challenging than expected, as many German and Spanish speaking opportunities, which I found, required the candidate to be a native speaker of those languages, rather than English native speakers with foreign language competencies or qualifications.

In addition, I was dedicated to moving to Belfast where, in comparison to cities like London, German and Spanish speaking roles are few and far between. Fortunately, I came into contact with Mary from Vickerstock who recommended me for a German-speaking role with Brett Martin and assisted in making the application process simple and quick. The position was an amazing opportunity where I would be able to use my language skills everyday but also learn and develop new skills. As the first step in my professional career, I was very eager to get stuck in.

My first few months at the company have been really enjoyable. Everyone in the team is incredibly welcoming and should I have any concerns or doubts, I know there is always someone there to support and assist me. The personalised, one-to-one training offered by my colleagues is particularly useful as I am able to learn different tasks and processes by watching them, asking questions and then being supported as I carry out those same tasks with supervision and then independently. This has increased my confidence, particularly in my understanding of my role and my ability to work through those key tasks independently. Being in such a supportive and encouraging work environment is something I really value about working for Brett Martin."
We at Vickerstock were absolutely delighted to be able to help Amber in the next steps of her career and also help facilitate her move to Northern Ireland. Mary Quinn has multiple live bilingual opportunities now live on our website, click here to view. Or for a chat in confidence, give Mary Quinn a call on 028 90 313 720 / m.quinn@vickerstock.com.