Back to Blogs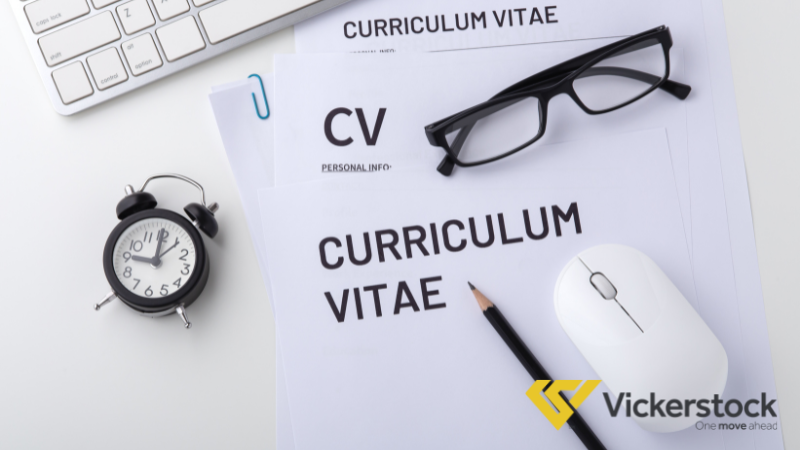 ​First impressions are everything, and when it comes to applying for a new job, your CV is the first thing to be presented in front of a recruiter/ prospective employer. Key elements such as using the correct format, keeping it current, and not leaving gaps are many of the key elements you must consider. But let's dive a little deeper to help you start your new year with an updated/eye-catching CV.
How to write a good CV
Your CV is the first impression you will make on a hiring manager, future employer, or recruiter. It has the power to put you one move ahead of other applications and secure a place at an interview.
The consultants at Vickerstock, through sector-specific knowledge, are in a position to offer expert advice on presenting your CV as an accurate and relevant representation of your experience, demonstrating your ability to fulfill the job requirements.
Time invested in attention to relevant detail can be the difference between being called forward and receiving the "keep on file" letter.
Do's and don'ts
Present your CV neatly. To remain concise and relevant ensure you use bullet points.

Lengthy paragraphs and conversational style are not appropriate in a CV document.

Ensure you have a consistent career timeline and account for any gaps or unknowns.

Ensure you check for typos and grammatical errors.

Never talk in the third person. You are not a product.

Unless directed in the application process do not include a photo.

Always keep reviewing your CV and ensure your skills are updated.

Attempt to keep it between 2-3 pages, keeping the most relevant and important aspects of your experience to the top under each position.
The Format
Name and Address

Education, Qualifications, Professional Training

Profile
A summary of your experience which relates to the job requirements highlighting relevancy. If you keep it to one or two sentences there should be no room for a "passionate self-starter who works well both as an individual and as part of a team".
Employment History
Ensure you list your history beginning with your most recent employer, stating company, position held, and dates of employment

Highlight all relevant responsibilities of the position in order of importance

Outline key achievements, again ensuring they are quantifiable and relevant to the job requirements

Ensure any gaps in the timeline are accounted for.
Interests
This is an often-overlooked area that provides an opportunity to reflect personality. Avoid the generic, 'socialising with friends.
At Vickerstock we are always willing to provide a free, no-obligation CV consultation. For further advice on writing a CV or to discuss in greater detail please get in touch with our consultants at Vickerstock for a confidential conversation by calling 02890313720 or emailing info@vickerstock.com. Or you can contact us via the form below.
​
​