Back to Blogs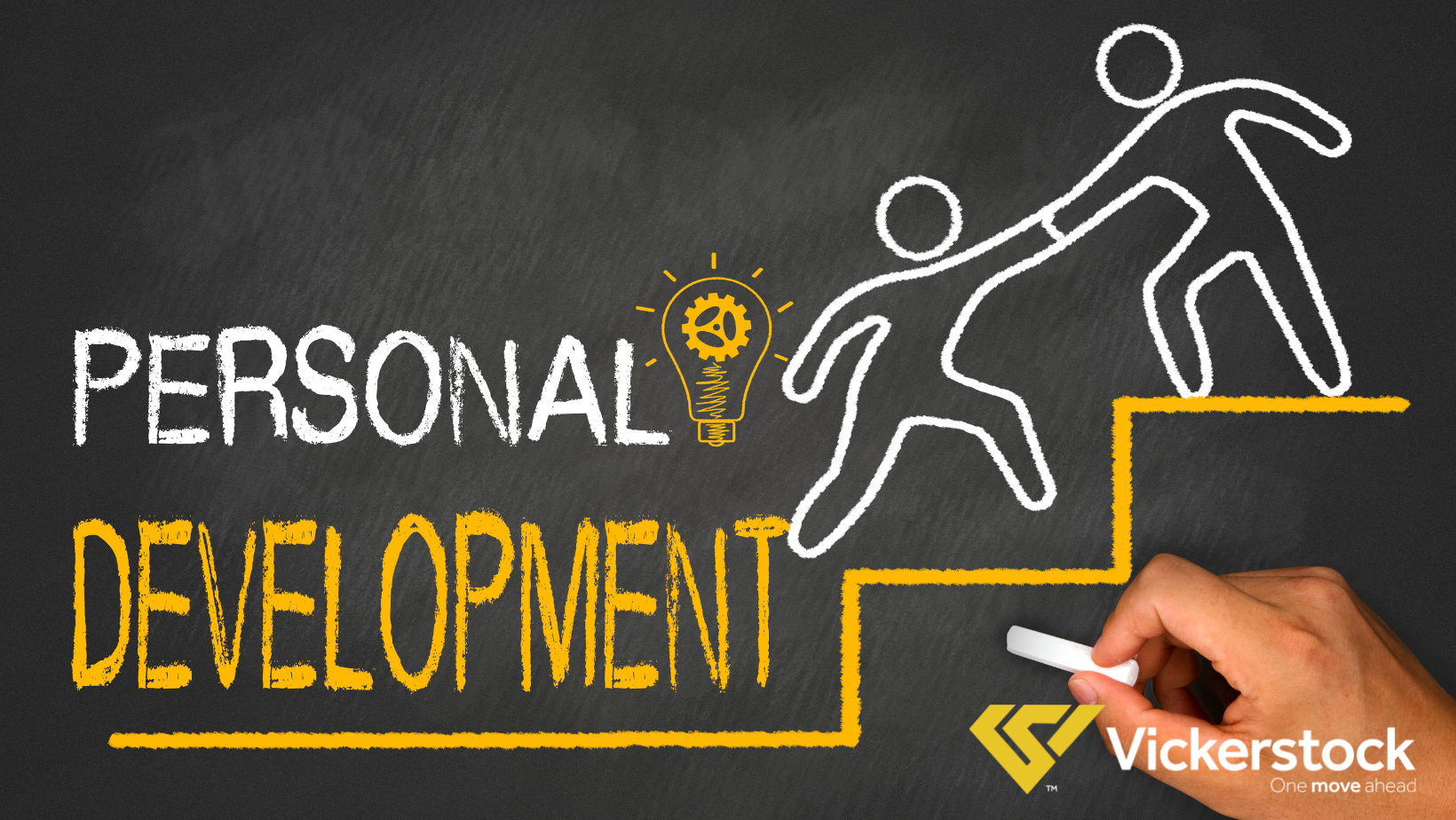 Personal Development Programme at Vickerstock
​In today's rapidly evolving professional landscape, the key to staying relevant and achieving career success lies in continuous learning and growth. Embracing professional development is not just an option but a necessity for professionals looking to thrive in recruitment.
We want our consultants to use their skills, abilities, and knowledge to not only have a positive impact on others around them but to also encourage them to achieve new heights in their career, education, or personal life. This is why our team meets quarterly to self-reflect and determine areas they would like to improve upon.
Within Vickerstock we encourage our team to determine their own path and do what we can to accommodate. Whether through workshops, seminars, conferences, online courses, mentoring, or on-the-job training, our primary goal is to continually strive for our team's personal success.
Glenda Reddington, Vickerstocks Talent Acquisition Manager, who manages our Personal Development program, states,
"Here at Vickertstock helping everyone in their career is something we are passionate about. Having a PDP in place is our way of effectively tracking milestones and identifying ways to help consultants develop their skills to enable them to reach their individual goals".
So, what exactly do we like to hear from our consultants within our PDP?
· Your individual goals - what do you want to achieve?
· What do you feel are your strengths and weaknesses?
· Areas you need to improve and develop?
· What do you need to do to achieve your goals?
· Anything that is or could hinder your progress?
· Training – How can we help?
Our main goals through this programme are to:
· Boost confidence and motivation
· Foster innovation and creativity
· Enhance leadership skills
· Cultivate adaptability
· Strengthen our employer-employee relationships
· Encourage knowledge sharing
Within Vickerstock we invest in our people. We strive to provide our team with all the tools and resources they need to help them achieve success.
If you are currently in a position where personal development is limited, contact our Talent Acquisition Manager, Glenda Reddington who can chat with you with complete confidence on the current opportunities available at Vickerstock, g.reddington@vickerstock.com / Direct Line: 02890 024668